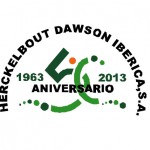 Esta empresa situada en la costa de Tarragona ha sido durante muchos años un referente nacional en la fabricación de resortes, especialmente para la industria de automoción. Durante estos últimos 50 años HEDISA/RPK Tarragona ha apostado por la innovación y mejora constantes, y por el respeto a la calidad humana de las diferentes generaciones que a lo largo de este tiempo han contribuido con su esfuerzo y su talento a que podamos hoy celebrar tan importante evento.
Hace ya 7 años HERCKELBOUT DAWSON IBERICA (HEDISA) pasó a formar parte del Grupo RPK, lo que ha supuesto para nosotros un paso estratégicamente fundamental en el desarrollo de nuestra empresa y en su adaptación a las necesidades actuales del mercado, y que ha contribuido además a nuestro enriquecimiento profesional y personal a través de la colaboración con nuestros compañeros de las plantas de Vitoria, India y México.
Un aniversario es momento de recordar, y en los recuerdos de HEDISA hay mucho que agradecer: desde aquí queremos pues manifestar nuestro agradecimiento a los pioneros que han creído y creen en HEDISA, al igual que a nuestros clientes y proveedores que con su confianza y su ayuda nos han ayudado a llegar aquí. Y queremos también enviaros a todos desde este nuevo espíritu RPK nuestros ánimos y apoyo en unos momentos adversos, convencidos como estamos a través de nuestra historia de que el futuro está en nuestras manos y nuestras ansias de mejorar día a día.
This company, situated on the coast of Tarragona, has been a reference for the spring manufacturing industry for many years, especially in the European Automotive industry. During the last 50 years HEDISA/RPK Tarragona has been focused on innovation and continuous improvement and was compromised to a strategy directed towards customer service, as well as to the respect of the people from several generations who have contributed with their work and talent to make this project possible.
HERCKELBOUT DAWSON IBERICA (HEDISA) has become a member of the RPK group in 2006, a strategic and fundamental milestone in our history, which has allowed us to become a modern company and to adapt ourselves to the current market requirements. It has also been a principal contribution to our professional and personal enrichment through the collaboration with our new colleagues from the plants in India, México and Vitoria.
An Anniversary is a moment to remember, and our memories are full of reasons to be grateful: we would first like to thank the pioneers who believed in HEDISA, and as well all our customers and suppliers, who have trusted and supported us all this time. But we would also like to send out a message of optimism in these hard times from the RPK spirit, convinced as we are through the history of our company, that the future lies in our hands and in our restless willingness to improve day by day…
THANKS to YOU ALL, our friends, our partners and our colleagues!